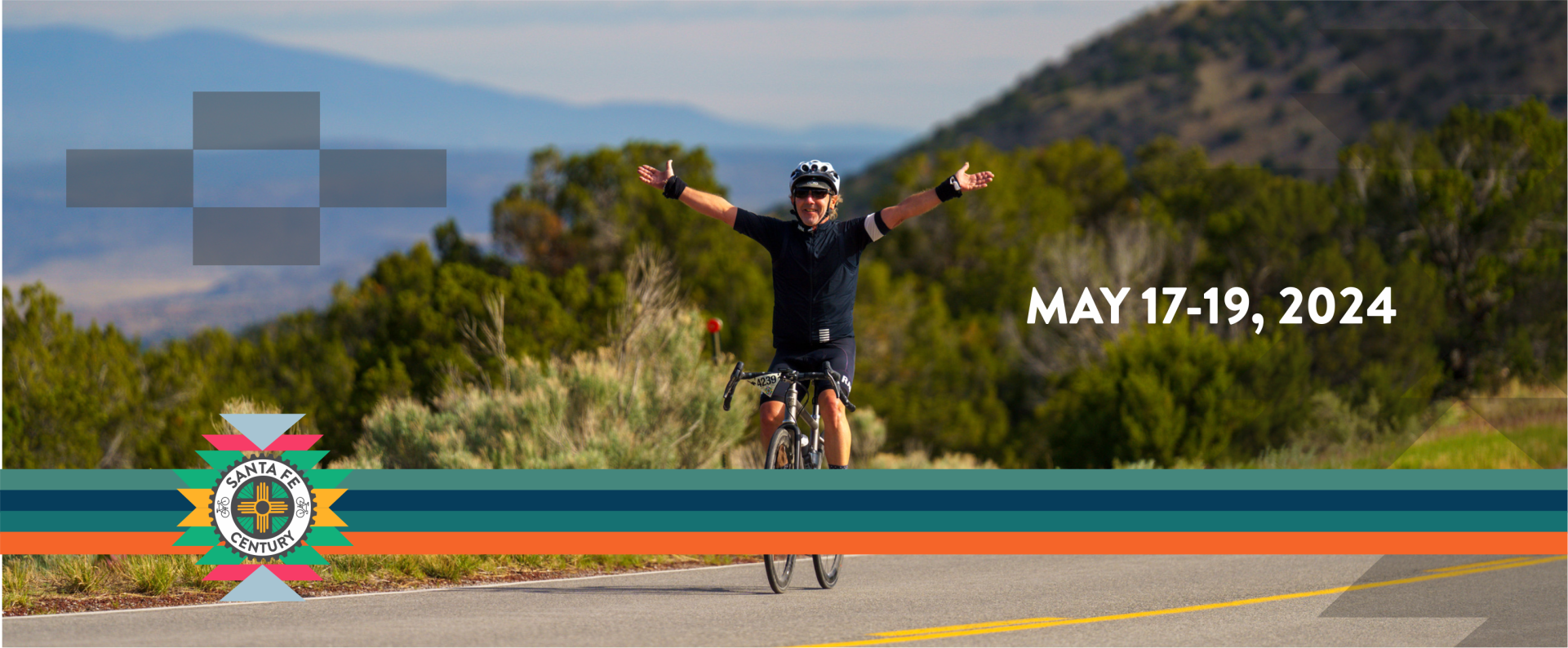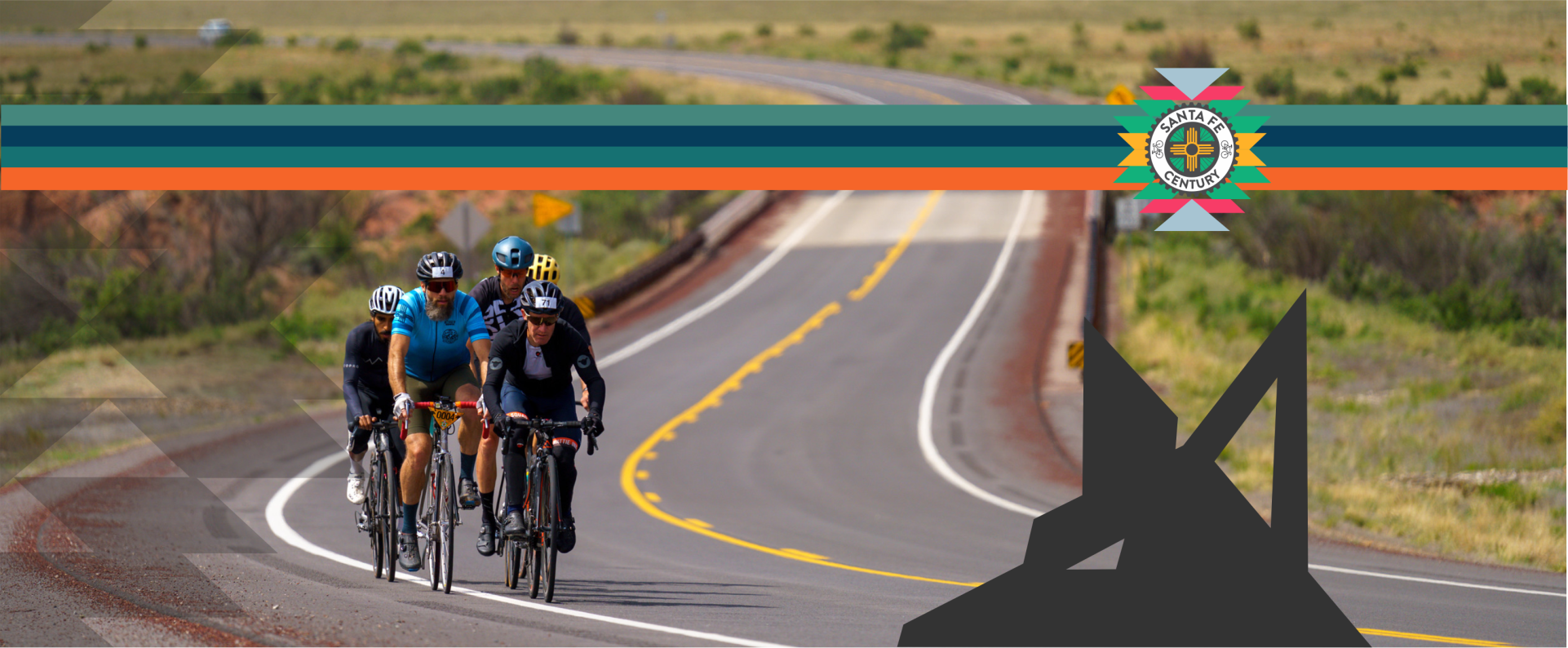 SFC2024promo

SFC 2024 promo 1

SFC 2024 promo5

SFC 2024 promo2

SFC 2024 promo3

Welcome to the Santa Fe Century 2024
Join us this May 17-19th, 2024 for a weekend-long celebration featuring Gravel and Road events on challenging courses that highlight Santa Fe's extraordinary cycling community! 
A scenic course that highlights the landscape of northern New Mexico, starting and finishing in downtown Santa Fe. Riders will pass through the Ortiz Mountains and the Galisteo basin
Sunday Ride/Distance options of Century (106 mile tour), the Gran Fondo (106 mile timed ride), the Half-Century (54 mile tour), Medio Fondo (54 mile timed ride) or a 20 mile route 
Saturday Gravel Ride/Distance options of Gravelón (55 mile), or the Gravelito (25 mile) on Rowe Mesa
Outstanding food stops manned by experienced volunteers who return year after year
Police escort out of town
Great camaraderie with thousands of fellow cyclists 
Finisher medals for all participants
Prizes and awards for age group podium finishers in the Medio and Gran Fondos
Great restaurants, arts, outdoors and much more to enjoy with the family
Gravelito and Gravelon rider coupons.

We hope you have received your coupon code in the past few days. We want to remind you that your coupon is valid for the same event and distance you originally registered for. Don't forget to use it and enjoy the benefits it offers!
Stay in touch on Facebook, Instagram, and our Strava club
The mission of the Santa Fe Century is to get people interested in cycling and to have fun doing it! Our ride is primarily volunteer led and organized. We welcome riders of all ages and abilities.